Bed & breakfasts in Centre
€ 65 per night
Moulin de Nancray is a 300-year-old water mill situated on a property of 3.5 ha surrounded by farmlands and forests of the Cher
€ 53 - € 62 per night
Five comfortable guestrooms between Chinon and Azay-le-rideau, an ideal accomodation to visit Loire valley castles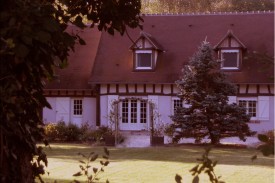 8.8
€ 73 - € 105 per night
Welcome to Sologne ! When taking a nice by-road, you will see, at the end, the Château du Moulin. First of all, come and put down your luggage.
€ 40 - € 50 per night
Small and friendly Bed and Breakfast in the Lovely market village of Chaillac situated in the Heart of France.
€ 45 - € 65 per night
Central France B&B for short breaks or full board holidays, Loire Valley near Argenton sur Creuse, ideal for a week or stopping point.
€ 80 - € 95 per night
Bed and breakfast accommodation between Tours and Amboise. Le Buisson, built in 1879, sits on top of a cliff and boasts scenic views of Val de Loire.
L'île Bouchard
€ 45 - € 55 per night
Vouvray
€ 90 - € 120 per night
Chinon
€ 56 - € 77 per night
Sainte Gemme Moronval
€ 65 per night
La Perche
€ 80 - € 100 per night
Sainte Gemme Moronval
€ 63 - € 80 per night
St Amand Montrond
€ 90 - € 160 per night